"I love you, Della. I can't lose you. Just you Della. That's all I need. Just you. We're gonna find a life together. A new one. Our life. One we get to create."
Woods: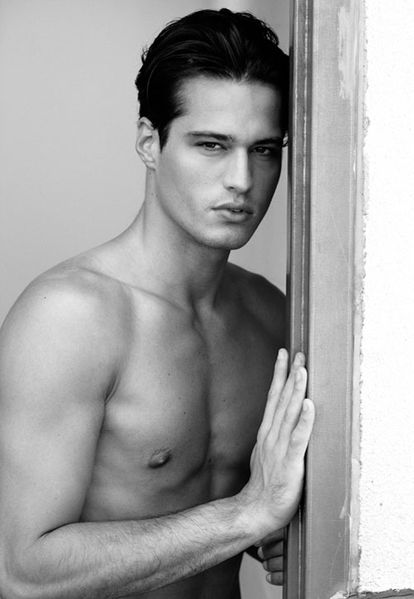 Della:
Abbi Glines has a way of just reeling me into the story with a few words. There was no need to familiarize myself with the characters again, or get used to her writing.
And there was no doubt in my mind that
Twisted Perfection
was going to be anything less than
perfection.
"I'll be whatever she needs me to be. I can't walk away from her; I tried. I'm hooked."
Finally escaping the suffocating cage that was Della Sloane's home, she's ready to have a fun, carefree trip. No one will know her, her past, or her secrets. Della's ready to leave it all behind.
Woods Kerrington has worked his entire life to prove to his father that he's ready for a promotion. So with the stress of running the club and the pressure his father's putting on him to link the Kerrington name with the Greystone name, a night of fun is just up his alley. And who better to choose than the great looking girl who didn't know how to pump gas?
But he soon begins to fall for her, and everything he's ever wanted changes.
I was going to spend time with getting to know Della. If I didn't I'd regret it for the rest of my life.
Woods is absolutely
delectable!
Where can I order one of him? He was the most perfect protective, sexy alpha-male with an incredibly sweet side.
All I was doing for most of the book was swooning.
He gives Rush a run for his money.
I was actually surprised at how amazing he was. I never got frustrated with him or felt he need a good ball-kicking to put things in perspective. There were times that, yes, he could have used a few hits upside the head, but those were few and far between. For the most part he was… perfect.
"Is she forever for you then? She's worth throwing it all away?"
"She's it. No one else. She's all I'm ever gonna want."
One thing that made me want to shake him was the whole 'merging of the family names' crap. I was mildly annoyed by that whole fiasco, but never doubted that he knew what the right thing to do was. Really, I just felt bad for him. I mean, all that just so that he could get his rightful place at the club.
We were both so power hungry to take the places that were rightfully ours in our fathers' business that we were willing to forgo love.
But you can rest assured; he did not turn out to be an idiot.
I loved her with something so fierce I couldn't even name it. Whatever I needed to do to help her I would. She'd be happy. I would spend every second of my life making her smile.
Della was also a very likeable heroine. She was vulnerable inside, but held it together well. The synopsis kinda hints that she's fragile, and she is, but she definitely not weak.
Behind all her demons and insecurities, she had an inner strength that was admirable.
I was his future. He was mine. If I had a life with Woods to look forward to I knew I could fight whatever darkness that tried to take me.Twisted Perfection
also had the incredible bonus of
hot, hot, hot
sex. I don't know how I read the whole thing without going up into flames.
"Is this making love?"
"Ever time I'm inside you is making love, baby. Every damn time".
As for the cliffhanger, it left me begging for more but I could handle it. It ended in a place where you think
'where's this going to lead'
and not
'I'm gonna go into withdrawal if I don't get this now'
.
"You are mine. Do you hear me? You are mine, Della Sloane. I will take care of you. Nothing is taking you away from me. Nothing.
More Woods & Della: