"…when I sink my cock between those insane thighs, I need to know you're not going to regret it afterward. I need you right there with me, loving every second of me riding you. Knowing I'm going to do it all over again within the hour."
If your looking for a short, easy and sexy read,
His Risk to Take
is the perfect story.
After the death of his partner, Troy Bennett makes a promise never to be responsible for the loss of another loved one. With that in mind, he's more than ready for a change of scenery and heads over to NYPD.
Then, all his neat plans are unraveled once he gets a look at the savvy pool hustler, Ruby.
Ruby Elliot has been in charge of raising herself for a while now and she does it the only way she can, pool hustling. So when she walks into O'Hanlon's Pub ready to earn some money, she gets the lovely opportunity of meeting Troy.
I really loved Ruby's character. She was strong, independent, and funny as hell. She wasn't waiting for some man to come in her life and sweep all her worries away. She took things into her own hands and fought for everything she has.
She had a spunky attitude that made for a great first meeting.
"So blue eyes. Why don't you stop staring and buy me a drink? I don't want to dehydrate before you work up the nerve."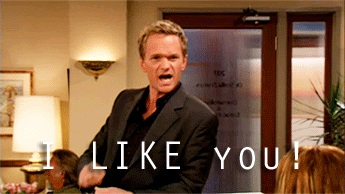 Trey was
sexy, dominant, an alpha-male, panty incinerating, dirty mouthed…
let me stop while I'm ahead.
He knew what they saw when they looked at him. Quiet, friendly guy. Passionate about his job. It's the same thing women saw, too. In the beginning. But Prince Charming disappeared as soon as they made it to the bedroom.
However, I do have to say this wasn't as good as the first one. The action-y part of the story was anticlimactic. Other than the romance, I almost felt like the story really wasn't a… story. And there were also a few loose ends that weren't dealt with.
But, that is my only complaint.
His Risk to Take
is a great in between book, an easy and light read.
"Let me in, Ruby. Let me in."
"I've let you in more than I've ever done before. With anyone."
"It's not enough. I want it all. I need to have everything you have. Give it to me. Just surrender everything, baby."