Dark, raw, and just as gripping as the first two!
It's been two years since Emma left Evan alone and broken and time has not healed her wounds. Despite putting on a brave face for her supportive roommates and Sara, she knows she hanging on by a thread. The hate, anger, hurt, and
guilt
, are drowning her and although she continues to fight, she knows that soon enough, she's going to let it pull her under.
… I was feeling again. Way too much. And I was afraid. So very afraid of what might happen next if I wasn't able to tuck everything back into the darkness, where it all belonged.
I loved Rebecca Donovan's writing. She just ensnared me and no matter how painful it was to read, I couldn't put the book down.
Emma
is one of the most complex characters I've ever read about. There were so many layers and she was completely
unpredictable.
I was almost afraid of reading and finding out what she would do next.
If you thought she was damaged before, then gear up. This is a whole new level of damaged.
She's
broken.
I just wished she could have tried harder in the beginning. She had a great support group who would have been there for her.
Emma
Then enters
Evan.
This was the girl I knew. This was the girl I'd loved. And although I didn't know what happened to her, I knew I had to find out.
Evan is, pretty much, the best character ever. I got to hand it to him, he was still angry and heartbroken over what Emma put him through, but once he knew how far gone she was, Evan instantly put his feeling aside to help her.
I have
nothing
bad to say about Evan. He was my favorite character during the whole series.
"… the truth is, you love her. You have always loved her. You will always love her. You're here because you can't walk away. You saw how broken and empty she was back in Weslyn, and you had to follow her. You'll never be able to let her go. You're here because... it's where you belong, with her."
Evan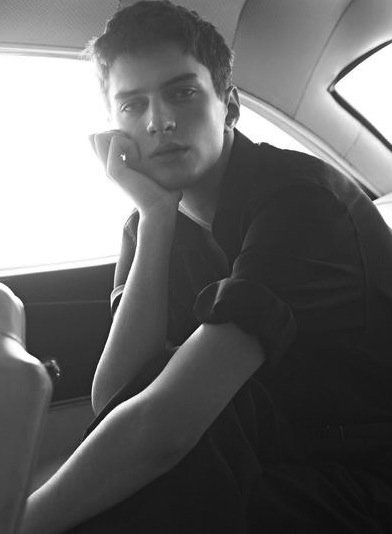 If your expecting Evan and Emma to see each other and instantly get together again, you have another thing coming. It's a long journey and Rebecca Donovan drew it out.
This story was big on forgiveness and Emma had to learn how let go of things that were, ultimately, not her fault and out of her control to be able to move on.
"I'm not supposed to live without you. And you're not supposed to live without me. We're in this life together. Without each other, we're not really living." Out of Breath
could have been a 5 star book for me, but the ending ruined it. I heard a lot about it, so my expectations were low and at first I didn't see much wrong with it. But then I thought, my feels have been put through the shredder, torched, then spread all over the damn place, the least I could have had was an epic epilogue.
And I have no doubt it could have been delivered. It was
extremely short.
After everything, I just wanted something more concrete. Is that so much to ask?
So, that was a disappointment.
Other than that, it was a great read.
This is my song for
Out of Breath
:
Broken